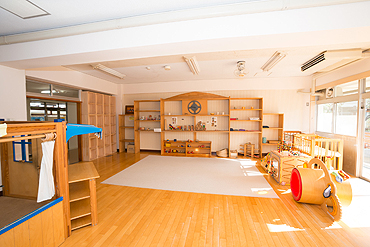 Hidamari is the place to come when you need someone to listen to your thoughts in a heartwarming atmosphere. It's a space where you can meet and consult with friends, learn and grow together.
Please come by Hidamari to have some down time and enjoy your time with your children.
User Information
Membership Process
At your initial use, you must get an orientation. Registration is required to become a member of AI-PORT.
Upon registration, [AI-PORT Membership Card] will be issued. AI-PORT membership includes Hidamari and Aoba membership.
AI-PORT Annual Membership Fee
Annual membership fee is 500 yen/child for Minato-ku residents, workers and students.
The membership fee is 1000 yen for all other members.
This fee includes annual insurance fee and handling charge for the membership maintenance. (Membership must be renewed on March 31st)
Terms of Use for HIDAMARI
HIDAMARI opens on Monday to Saturday
(closed on Sundays and National Holidays) from 10:00-16:30.
– 10:00 Open
*You can participate anytime after 10:00
*Please hand over your membership card at the reception and put on your nametags before you start using the facility.
*Please use the cafe space in front of the reception desk when you have lunch.
– 16:20 Closing
*When you hear the music for the closing time, please put away the toys and prepare to go home.
*Please stop at the reception desk upon departure to receive your membership card back.
1. In order for everyone to be able to enjoy the play space, the parents must be responsible for their children's safety.
2. Ai-port cannot be responsible for any lost personal items. Please keep track of your belongings.
3. Please change diapers/nappies at the designated changing areas.
4. Please take home trash and used diapers/nappies.
5. Please use the second floor only according to its intended use. It is not set up to be a play space, so please keep a close eye on your children.